Tweet
Holly cow, holly goat, and so on and so forth. The options in the cheese case at Surfas Culinary District's new flagship store in Costa Mesa are my fervent hopes fulfilled.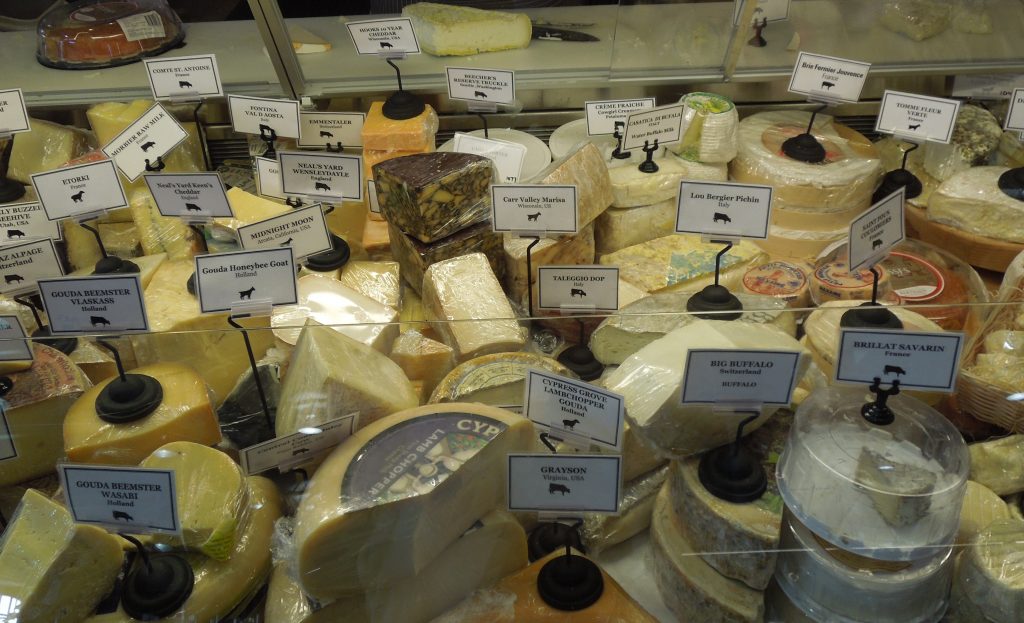 From the very difficult to find Hooks 10 year cheddar from Wisconsin to the Brillat Savarin from France, and Gouda Honeybee Goat from Holland, it's difficult to narrow the cheese purchase when you have so many meticulously selected delectables under glass. Problem solved: you can take a seat at their epicurean center and let chef Tom O'Brien help you sample, sample, sample – add some olives, dates, pears, apples, a bit of their charcuterie, and a wine flight – the decision will become easier. Much easie
On one of my well timed visits to Surfas, I was fortunate enough to discover a mouth watering Wilde Weide Gouda from Holland. Oh, that was paired with speck dell'Alto Adige, Hobbs sopressata and rustica prosciutto, and complimented by . . .. Don't dwell on my fortunes. Take a drive to Surfas and build your own cheese dream.