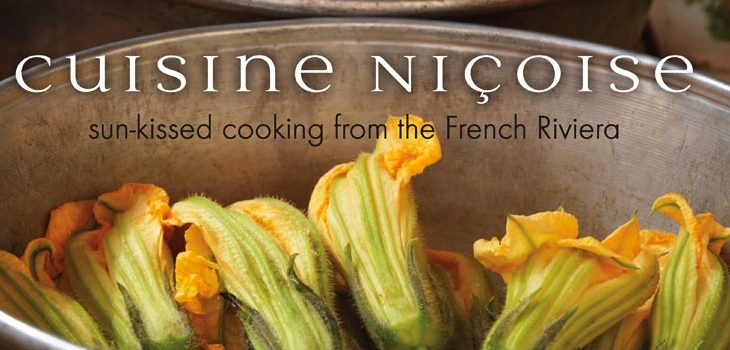 Tweet
Author, Hillary Davis, making her home on the French Riviera for 11 years (specifically in the village of Bar-sur-Loup), is the perfect person to bring us the knowledge and conviviality of the Niçoise culture and style of cooking in Nice, France and its surrounding countryside — healthy, fresh, and local.
I always adore cookbooks with stories, and Cuisine Niçoise whisks you along fresh, breezy walks through villages and plunks you right down at each beautifully composed table by way of a charming and intimate story introducing each recipe. Cuisine Niçoise captures the lure of the diverse local ingredients and the magical sense of place: a favorite restaurant in Nice; the jolt of a glass of Pernod; the smell of fresh rosemary; and all the enchanting French kitchens and cooks who inhabit them.
The photography is nothing short of sumptuous and the recipes a cacaphony of ingredients that we are familiar, yet unfamiliar with as they come together in dishes that you can't wait to make — Vegetable Soup over Toast with Poached Egg is on my mind.
I have no doubt that the French, in particular, are proud to exclaim: très chic, très hip, très sexy, and très délicieux over Hillary Davis's, Cuisine Niçoise —in the spirit of this lovely book, we American's can say that too.