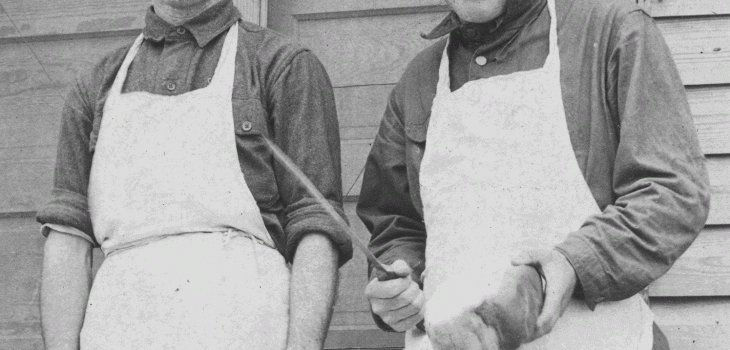 Tweet
SURFAS CULINARY DISTRICT, a restaurant and chef supply house that has been at the forefront of equipment and product innovation — anticipating the massive changes to the professional chef's kitchen with its inescapable focus on the science of cooking — by honing in on innovative equipment, products, and techniques. There is barely a foodservice creature stirring that has managed to crawl away unscathed by the food technology advancement. Wagyu beef from cows that have daily massages, designer cocktails, agar-agar, xanthan gum, and a host of molecular gastronomy toolkit essentials: dehydrators, silicone hemisphere molds— an endless parade of beasts that roam this head spinning landscape.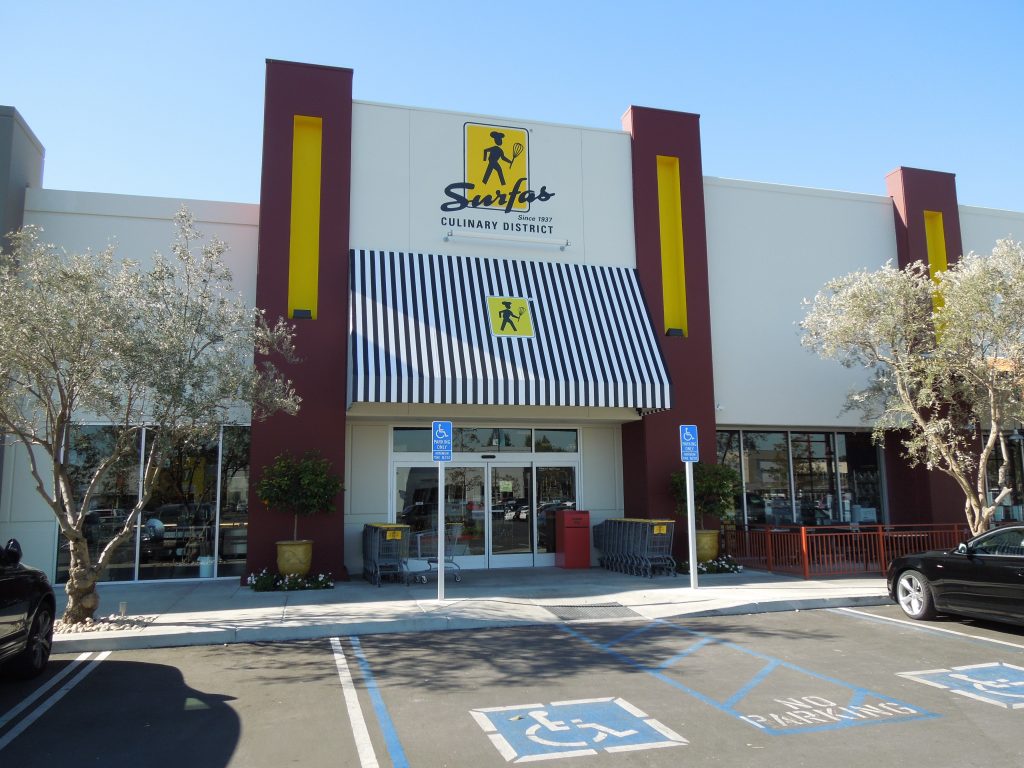 From Nathan Myhrvold's extreme end of the modernist cuisine spectrum techniques, to the chefs that are not exactly riding the avant-garde technology wave, but are nevertheless sneaking sous-vide cooker's and a host of mystery ingredients into their kitchens — just to see if and how they work mind you. The creative in cooking has taken hold. You've come a long way baby.
The media saturates us with cool new restaurants, hip food trucks, the latest and greatest Food Network personalities, not to forget the coverage of an avalanche of every type of food and wine event in every conceivable corner of the United States, but proportionally, there is little about the enablers of this landscape. Now it's time to look inside the SURFAS CULINARY DISTRCT operating system beginning with my initial quest to learn how they morphed into the professional chef kitchen design and supply sweet spot and how have they managed to stay there?
In pursuit of the Surfas Culinary District fountainhead, I quickly learn that my point person is Diana Surfas, and that my initial "how the business morphed" question is going to take me through some interesting chronology. The business as it is today, was absolutely not planned at all. Diana's father-in-law was an immigrant educated in the refrigeration trade. When he came to Los Angeles in 1937, he opened Surfas, a restaurant servicing company for ice machines and refrigeration equipment. After the war, the business just kept growing as the restaurant industry in Los Angeles grew.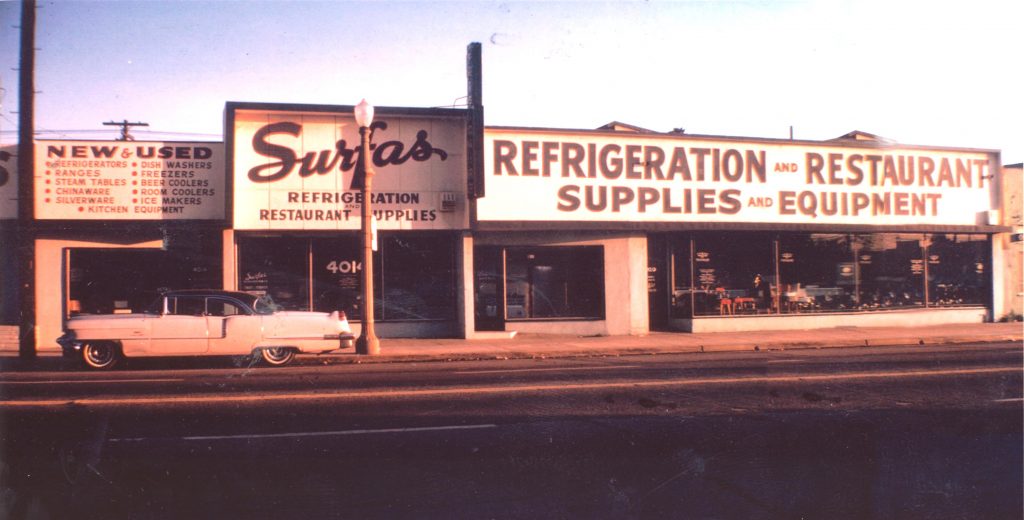 Les Surfas, Diana's husband, grew up in the business. He was born a couple of years after the war and learned the refrigeration business from his father. They had trucks that were servicing kitchens all over southern California. When Les was old enough to go out and ride with the service people and really be on his own learning what was going on out there in the field, he didn't like it. It was not something he enjoyed, but he was fascinated by the restaurant business itself: the equipment — how it was manufactured, learning how a kitchen was put together, and why different pieces of equipment worked better than others.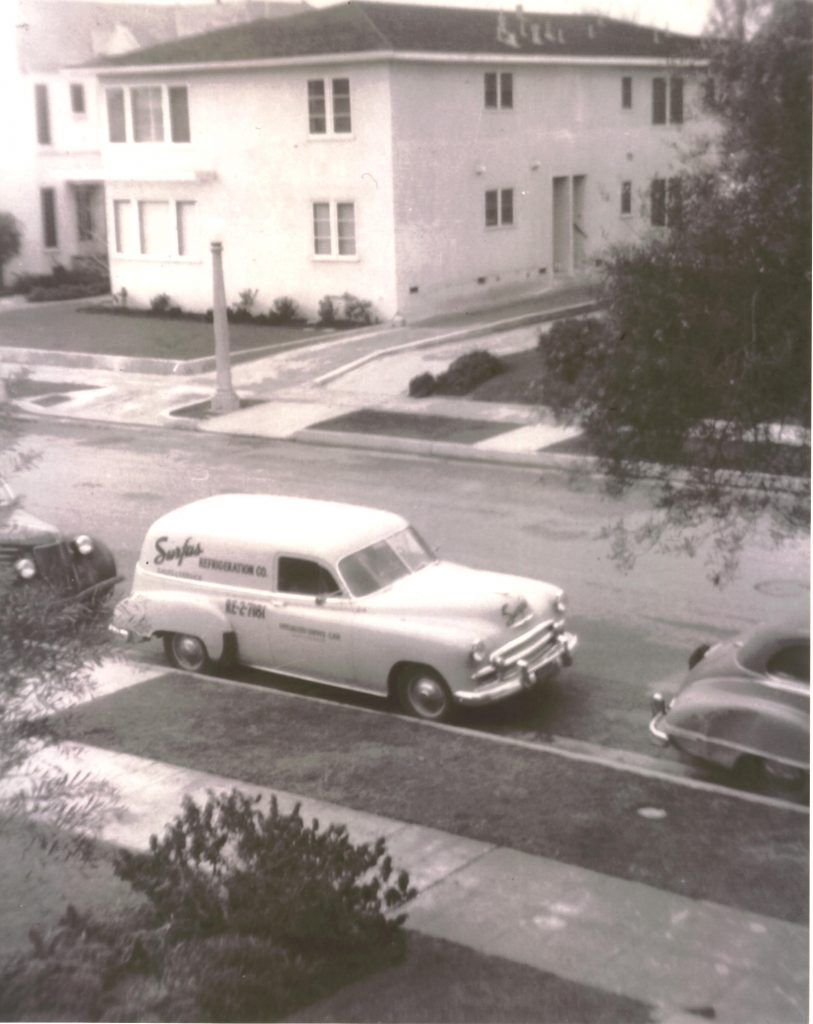 Later, with a master's degree in business, Les had a plan to redirect the company to a full-service-dealership for restaurant supply, which included his becoming involved in the design and installation of commercial kitchens. Today, custom kitchen design and installation is Surfas Culinary District's primary business: schools, retirement homes, convention centers, synagogues, churches, and, of course restaurants. Whether a big restaurateur, or a small operation such as a bakery, Les begins working with the architects, contractors, and landlords long before any equipment is purchased so that the designed kitchen is truly "custom," taking into consideration each set of specific needs. I was dumfounded by the fact that, depending on the concept-complexity, the equipment can be ordered over the "commercial counter" in the Surfas flagship store in Orange County.
No surprise, that with his passion and knowledge, commercial kitchen customers relished working with Les, which quickly translated into their demand for more. Professional restaurant equipment replacement parts, small wares, china, glassware, flatware, cookware, as well as products that typified the molecular gastronomy tool kit such as meat glue and agar-agar that a chef friend requested early on, "You guys have to get these products in the store." Adding agar-agar to the Surfas collection 20+ years ago profoundly demonstrates the Surfas equation for staying at the forefront of equipment and product innovation.
Diana Surfas exclaims, "I am surprised at how many people don't understand what Surfas is. I'm so shocked that people come in and ask for an ice cube tray, and they don't know they're in a restaurant supply house. They ask for the Magic Bullet from the infomercial. I have to say, if you look around, I think you'll see that the things that we have are a little different than that."
When Surfas shifts into research mode, whether it's a food product, or a small appliance, they're always looking at it from the professional chef point-of-view, as 80 percent of their customers are in the food service industry. During the selection process they don't factor in the home cook, although they are thrilled to have them in the store. If customers come in looking for All-Clad, or Teflon, they're gently reminded that they're in a restaurant supply house in which NFS approved, Health Department recommended commercial cookware is available.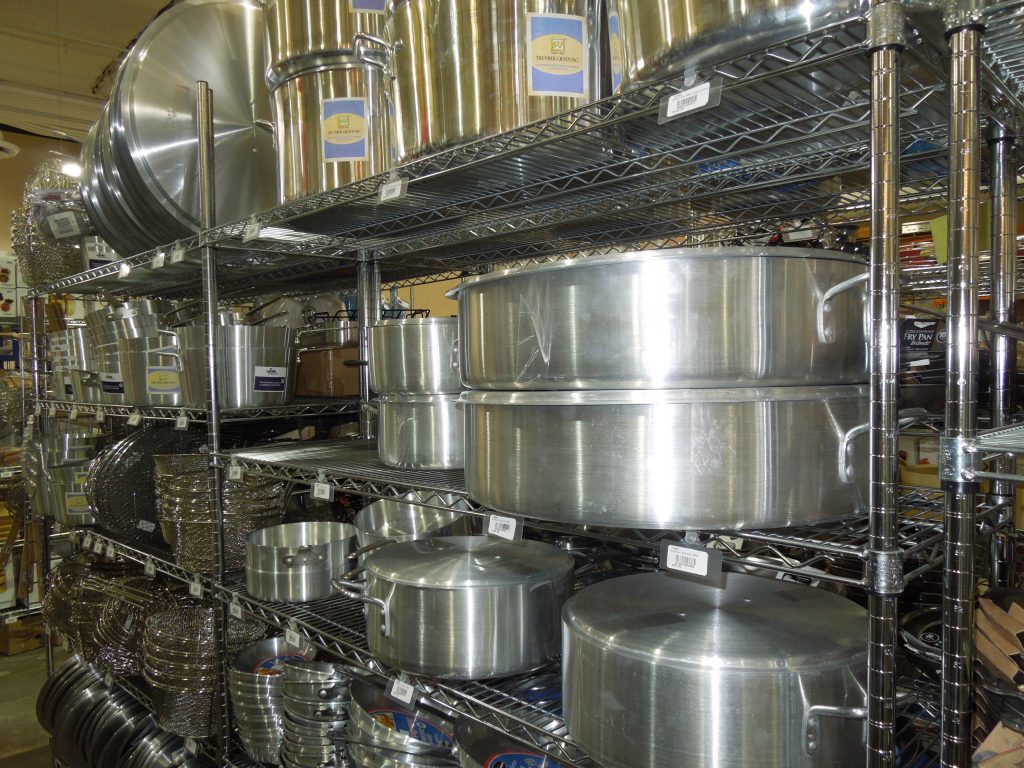 Surfas Culinary District is also committed to environmentally "clean" products evidenced by their seeking out and partnering with a fish supplier that meets the Monterey bay Aquarium standards, or removing non-irradiated herbs that the FDA has approved but do not meet the standards of the Surfas buyers who did their homework only to find that these irradiated herbs aren't what they're represented to be — decisions that customers are not equipped to make. Diana Surfas defines "Clean taste" as "Whatever you're eating should taste like what it is. A chicken should taste like chicken. It shouldn't taste like cardboard. If we have chicken in our freezer, we have the blue foot chicken from France; they have a long history of how they're raised and harvested. All of these little differences are important to us."
The Surfas "high standard philosophy"
Passionately adhering to their "clean taste" and high standard philosophy, Surfas, lay the fruits of their labors before both the professional chef and the home cook: European butters that have more butterfat but deliver a more satisfying taste; a full spectrum of high –end chocolate; olive oils A-Z; a divine pumpkin seed oil; surprise jams such as licorice; a cheese cave that provides the opportunity to monitor young cheeses throughout the aging process , which in turn supports the cheese excellence found in the Surfas Epicurean Center; pasta made onsite using heritage pasta flours; fresh kimchi made by the Surfas chefs that flies out of the catering bar by the pound; and as the burger has now become the new cupcake, the demand for high quality meat at affordable prices is satisfied with a supply of Kobe burgers.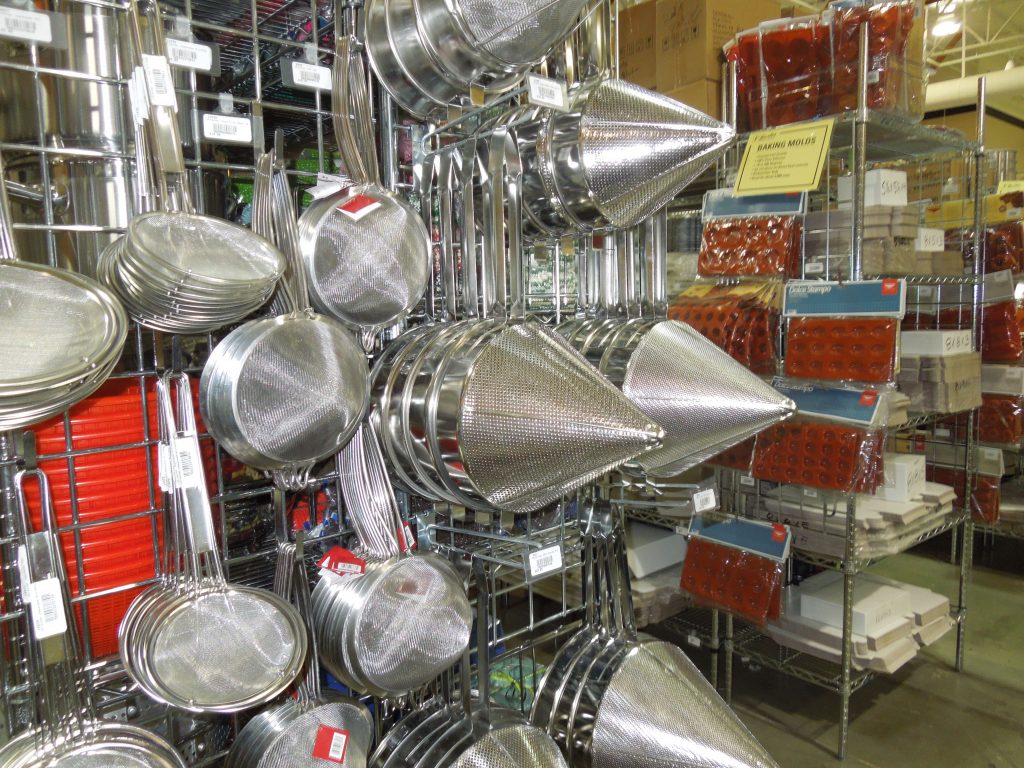 A test kitchen in which an all-employee vote reigns over both stocked food products and new café dishes — a gluten free quinoa pasta got the veto, but the Surfas café's gluten free pasta received the thumbs up and is now available in a take-home package.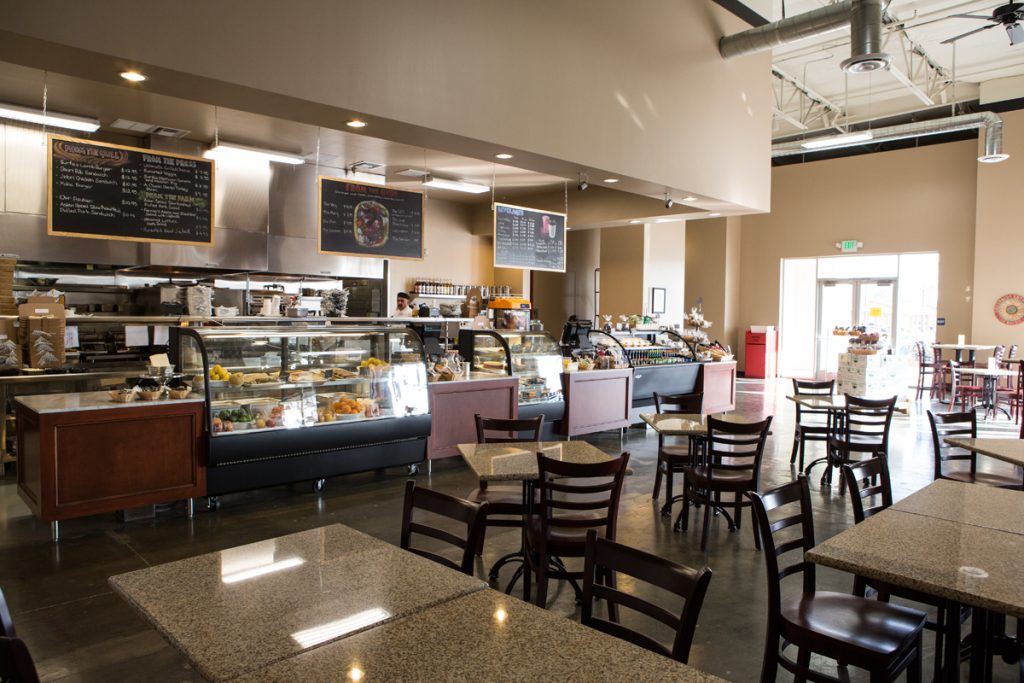 As it happens, I am happy to report that public good fortune has prevailed; the Surfas Culinary District, Costa Mesa state-of-the-art professional demo kitchen is not exclusive to professionals, unless there's a chef that particularly wants to reserve the kitchen just for professional work. So we're not left behind on some lonely, dusty culinary road, the professional demo kitchen at Surfas has introduced emulsification, emulsifiers, textures, and wondrous things coming out of the whippers to the home chef — the things that make them say, "What is that? It's great."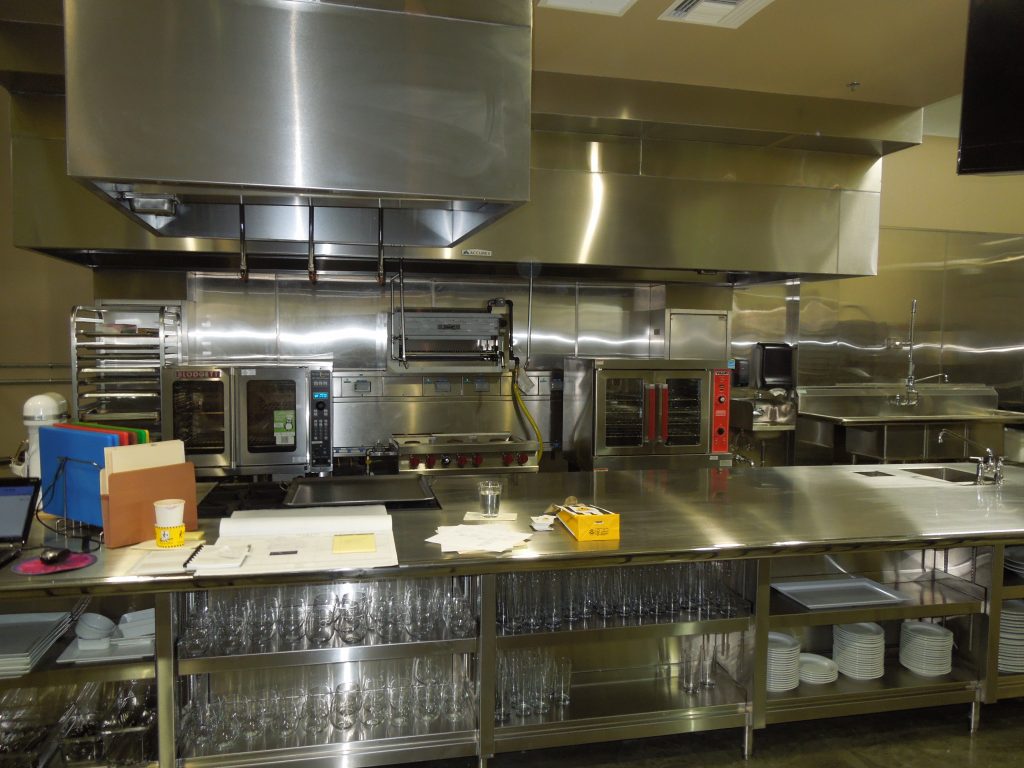 Best kept secret, or not? Surfas Culinary District has been built for the professional chef but has great appeal and usage for all who enjoy cooking with ethical and superb food products and equipment.