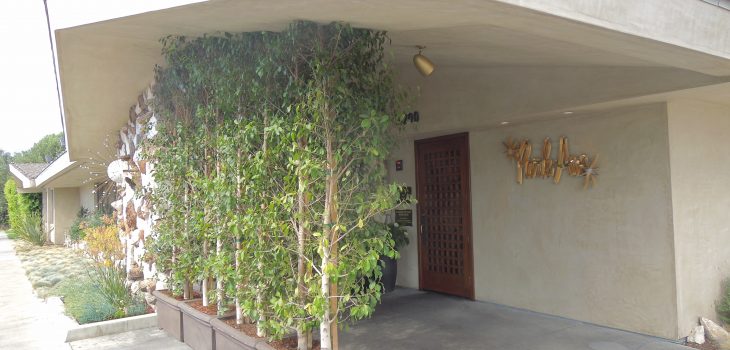 Tweet
Where exactly is Stanton, Californa? It's between the 5 and the 22 freeways in Orange County. Does that help? More specifically, Stanton is a city located in western Orange County, California. The population was 38,186 at the 2010 census, up from 37,403 at the 2000 census. The City was incorporated in 1956. Stanton is bounded by Cypress on the west, Anaheim on the north, and east, and Garden Grove on the east and south.
On November 6, 1905, the Los Angeles Interurban Railway started service on the Santa Ana Line. It ran along an almost perfectly straight line between Watts (Los Angeles) and Santa Ana. Access to transportation allowed the population of the rural area which is now Stanton and West Anaheim to grow. In 1908, the privately owned Pacific Electric Railway leased the Santa Ana Line and took over the service which extended its regional light-rail system. By 1928, the impressive thousand mile system allowed residents convenient travel throughout Los Angeles and Orange Counties. The passenger service to Santa Ana was discontinued in 1950, shortly after the railway was taken over by the Metropolitan Transportation Agency. The easement still runs through town and is empty or used for parking.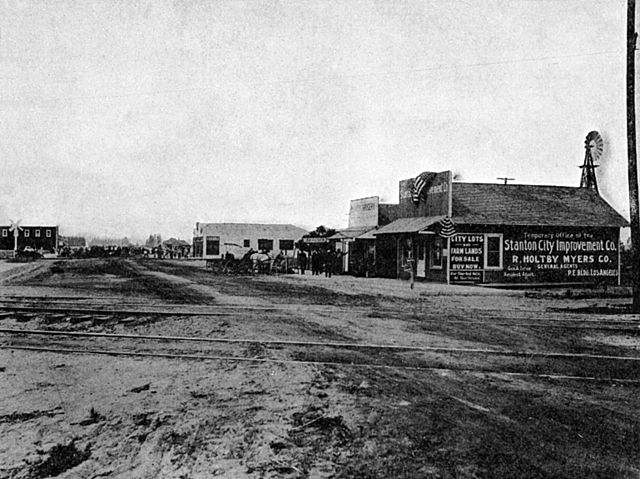 Stanton doesn't look much prettier than it did in 1913, and certainly is not on any food and dining map, so why is Park Avenue restaurant plunked down on a five-acre chunk of property that was once the Ronnenberg Dairy and Highway 39 Chicken Pie Shop? As is so often the case, someone had a vision to turn the neglected property into what it is today. David Slay, executive chef and managing partner is the creative food and design concept guru behind the award winning Park Avenue, Stanton's anomaly gem of a retro restaurant serving what is calls "creative renditions of classic American cuisine." What does that mean? Well, not much, as a zillion restaurants serve their own rendition of classic American dishes. The renditions are not so unique here, but, rather each dish has enough quality and quantity to delight the palate and satisfy the appetite— rib eye steak brushed with herb butter, served with twice baked cheddar and chive potato. Now that sounds like a nice family favorite of the 1950's or '60's — maybe served on a special night. If you were rummaging around during that time slot, it's unlikely that your home matched the retro interior "pop and circumstance" of these surroundings — they'll whirl you back five decades, or so.
Add a beautiful outdoor lawn and walkways at the back of the restaurant where a few spill over tables have made their home for alfresco dining and you have it all.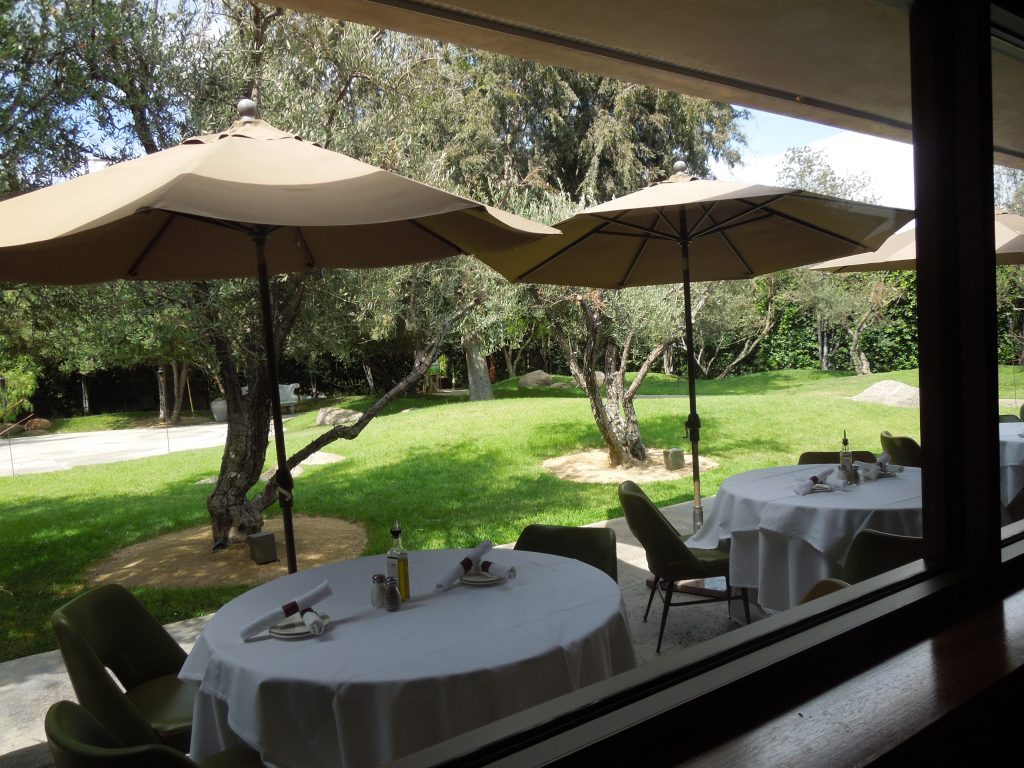 No, I am not quite finished. If you are inclined to wander off and explore the expansive exterior spaces, you'll find a fresh herb and vegetable garden and a surprise sister restaurant il garage.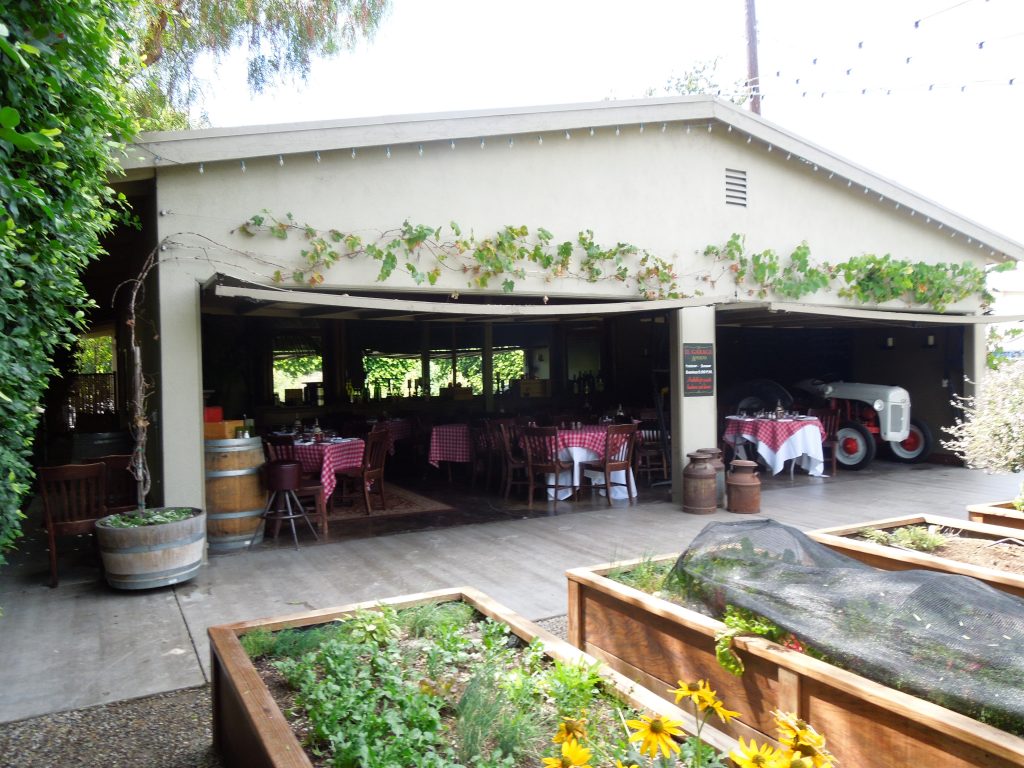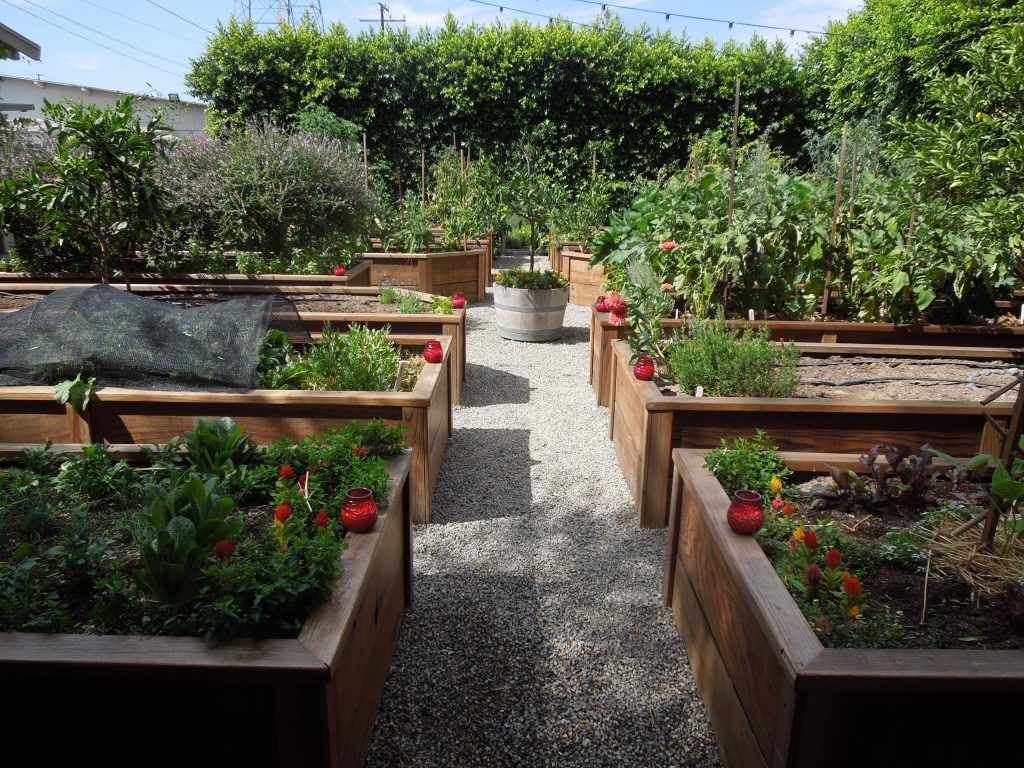 More on > parkavedining.com