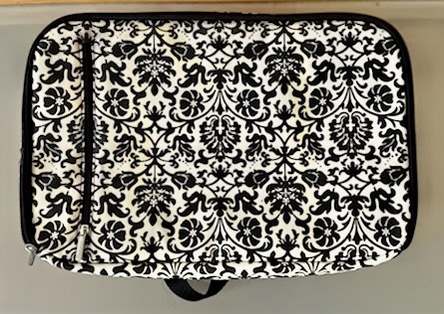 Tweet
What do you get when you combine a practical matter (food transportation) with style? At last, a simple answer, vonny food carriers.
Many of us have spent years transporting our standout dishes to social events in paper bags (impending food misfortune beyond this point), and in various name and nameless brand camping and cold storage containers.
The potential hazards present a CSI-like spectrum of food spillage escalating into alarming food combinations. At this moment, you're most likely thinking back on a particular food transportation horror story of your own. Dilemma over.
As I am now the owner of the vonny casserole carrier, I can honestly say that I am at a loss for a reasonable explanation for the prolonged absence of food transporters with flair, or even of their existence at this level of "clever." Nonetheless, THEY'RE HERE.
Vonny, pioneers of chic food carriers, "fashion for your food" combines style and function when it comes to carrying favorite dishes to family parties, tailgate gatherings and holiday get-togethers.
The casserole carrier is the perfect way to tote your favorite dish to family parties, tailgate gatherings, friends' houses or holiday parties. Made with a laminated printed canvas exterior and a bright colored interior, the vonny Casserole Carrier is made to fit a 9 x 13 dish or smaller. It also features an exterior pocket large enough to hold your serving utensils.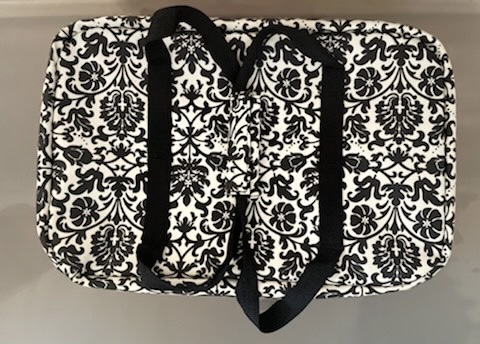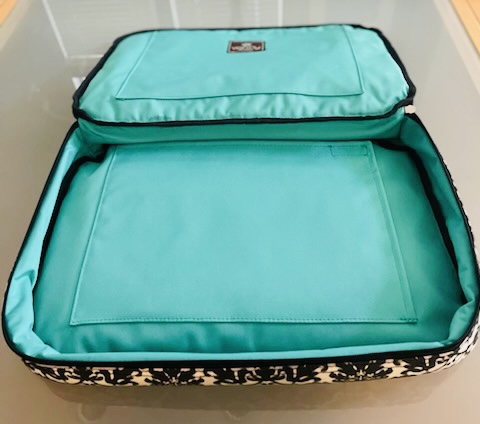 Mixing the spirit of Southern hospitality with LA style, the ultimate comfort food and being "polite as pie", another gem you won't want to be without is the vonny Pie Carrier, (also great for transporting quiche, cheese cake, tarts, bundt cakes or other dishes prepared in a round baking dish.)
About Vonny Faucheux:
After 18 years together, Vonny and Jerry Faucheux, Louisiana natives, entrepreneurs and lovers of fashion from a young age, found themselves a natural fit as co-founders of the accessories line, vonny. Grounded by their deep Southern roots and family values, together they ventured to California, and like many California dreamers, were inspired by the creative, entrepreneurial spirit of the west coast. Life in Los Angeles nurtured their vision and vonny was born with the goal of creating products that embrace lasting design, quality materials and functional fashion.

 Vonny totes and accessories represent a marriage of Southern hospitality and LA style, bringing Lagnaippe – Cajun French for "a little something extra" – to the life of every bag and its owner. Vonny bags are designed to accompany their owners anywhere they might travel, from family gatherings, picnics and the beach to holiday parties, the market or around the world, with anything from a healthy lunch to a bottle of wine. From this sensibility the vonny line was born; sensible, affordable, essential products that reflect a love for that little something extra that makes life worth living.
The vonny line includes a lunch tote, casserole carrier, pie carrier, party tote, and farmers market tote, in colorful patterns including: Magnolia, bright yellow flowers on a pink background; St. Charles, yellow, pink and green stripes; Mardi Gras, colorful dots; Black and White Bohemian, a graphic black and white floral pattern; Garden District, a flower print in green and purple; Green or Pink Mardi Gras Beads, a modern take on circles and stripes; and Orange Daiquiri, a colorful striped pattern. All bags are made of printed canvas, lined with coordinating fabric and finished with trim detail.
vonny products have been featured on the Today Show and Live With Regis and Kelly, and in national magazines such as Better Homes and Gardens, Parents, Cooking With Paula Deen, Parenting, Family Circle and more.
The vonny Pie Carrier, Casserole Carrier and the complete line of vonny products are available online and in over 100 boutiques across the US including Hawaii and Canada: Find a store or purchase online @: vonny.com.